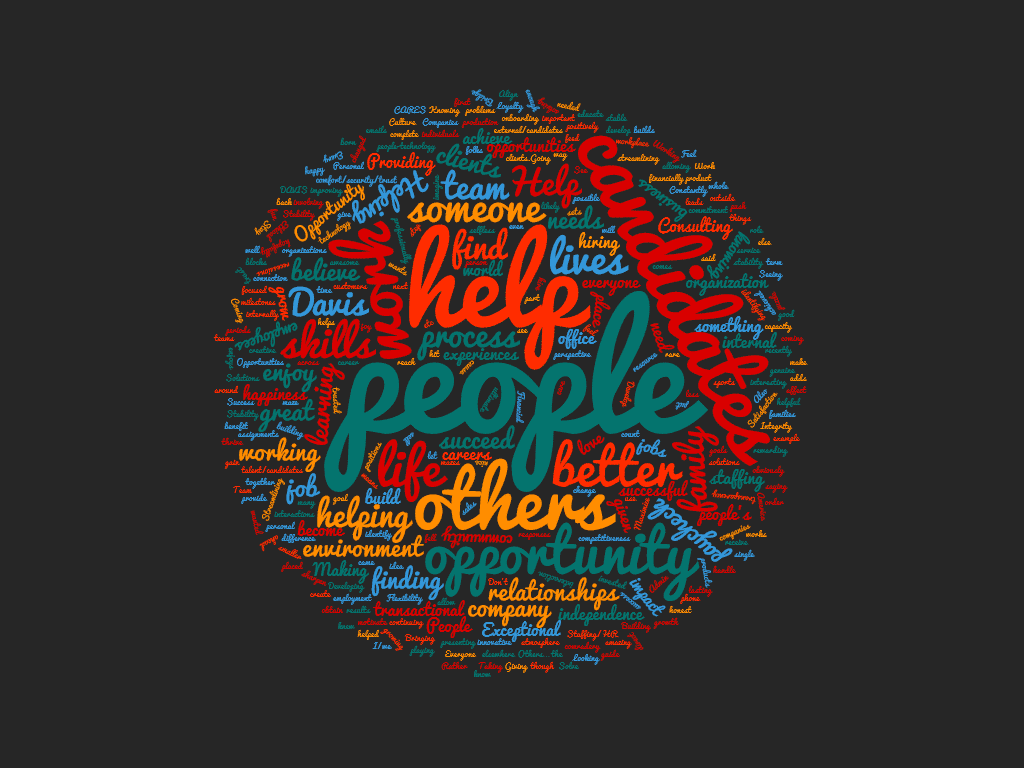 It all started with Simon Sinek and his idea of The Golden Circle. The Golden Circle is the symbol behind how great leaders inspire. Sinek found that all great and inspiring leaders all think, act and communicate the same way – they start with why, in others words their purpose, cause or belief. So we asked everyone at DAVIS, why do you come to work every day? An overwhelming majority was to help others whether it is internal staff, or external customers and/or candidates, provide exceptional service/solutions and to create partnerships. From the feedback of our staff The DAVIS why statement was made: Real Relationships. Powerful Partnerships. Exceptional Opportunity. From this statement we were able to revamp The DAVIS core values to truly exemplify the DAVIS we are today and want to be for the future.
Core Values: Relationships, Opportunity, Commitment and Integrity #ROCI
Real Relationships. Powerful Partnerships. Exceptional Opportunity! To hold ourselves accountable to our purpose and core values as an organization we are creating focus groups that will be specializing in internal staff, customer and candidates experiences and development. The purpose of these groups is for each and every voice of our organization to play a role in how we operate as a company. As an organization we are excited to perfect our dedication to creating real relationships, powerful partnerships and creating exceptional opportunities.
Real Relationships.
Powerful Partnerships.
Exceptional Opportunity.