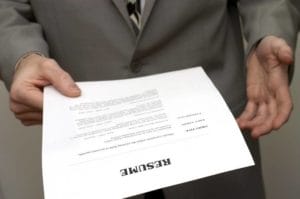 Your resume tells the story of your career, and you have done a lot! When you apply for a new job, the presentation of information should communicate to the reader, the recruiter, HR team, or hiring manager what you have done and why you are a fit for this position.
It is important to tailor your resume for each job to best represent your most relevant experience. Highlighting particular skills or projects, removing irrelevant details, and providing direction to your resume, will show you are the right candidate for the job.
Objective statement
The objective statement can kick your resume off in the right direction. Especially if you are trying to change careers, advance into a higher level position, or simply highlight your expertise, the objective statement is essential. Keep it short, no more than 2 sentences, and to the point. Being vague will not benefit you here; be very direct and targeted.  Draw the connection on how your experience has prepared you for the position for which you applying.
Take off irrelevant information:
After your first professional job, you no longer need to include the jobs you had in high school. You do not even need to include where you went to high school and when you graduated.
Only include your GPA if it benefits you, typically above a 3.0. After 5 years working professionally, your GPA no longer will matter as much as your experience.
Other information, such as your marital status, date of birth, or a picture is also irrelevant.
Skills:
If you have skills on your resume, expect questions in an interview about these skills. If your team worked with a technology, but you were not hands on yourself, it is better to not include it as skills.
Skills such as Microsoft Word, Microsoft Excel, and some foreign language you took in high school, should also be excluded, unless you will be using these in the job.
Cover Letter:
While I recently heard 17% of cover letters are actually read, a cover letter can still be valuable in some industries. If you do send a cover letter, put the effort in to customize and show you have done your research on their company.