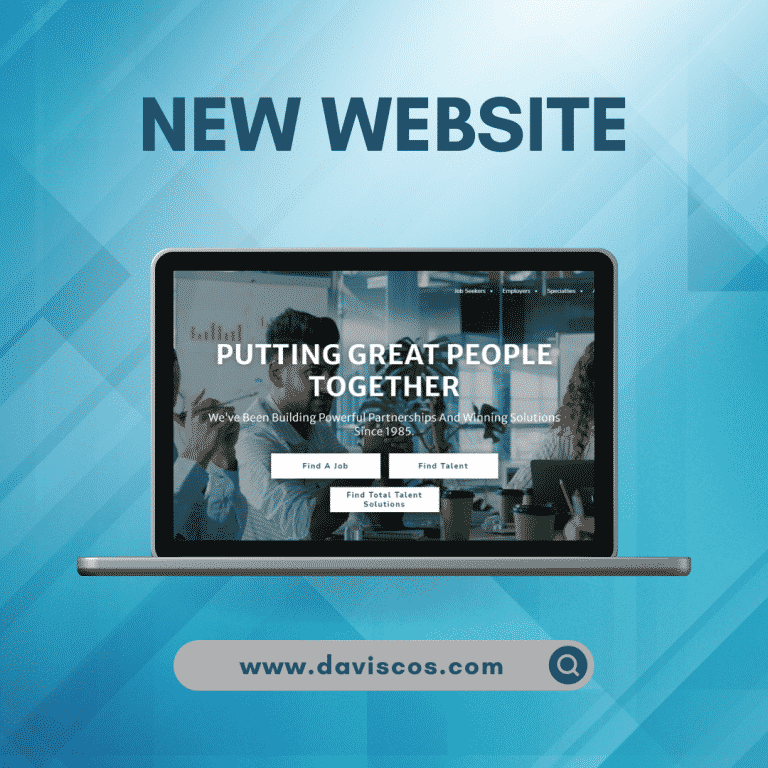 We're excited to announce the launch of a new DAVIS Website!!!!!!!
Our primary goal during the redesign process was to create a beyond extraordinary user experience, so we focused on making our website faster, more informative, easier to navigate, and more user-friendly.
As a leading staffing firm, it's imperative for us to make sure our users can access the information they need quickly, so here are some of the highlights:
A new job board interface – making it simple for jobseekers to search through relevant jobs and apply quicker than ever before!
New industry-specific content to show the skill sets we work in. This content will show you exactly what we do and how we can help you with a new job/new hire.
A services page which includes all the customized staffing solutions we offer including MSP, Contract Staffing, RPO and direct hire.
A developed blog which will be frequently updated with recruitment industry news and trends, as well as useful advice for our clients and candidates.
Our Podcast Beers & Careers which showcases successful non-linear career paths with interesting people we've been lucky enough to know.
We hope you enjoy our new look!
For any suggestions, questions, comments please contact us.