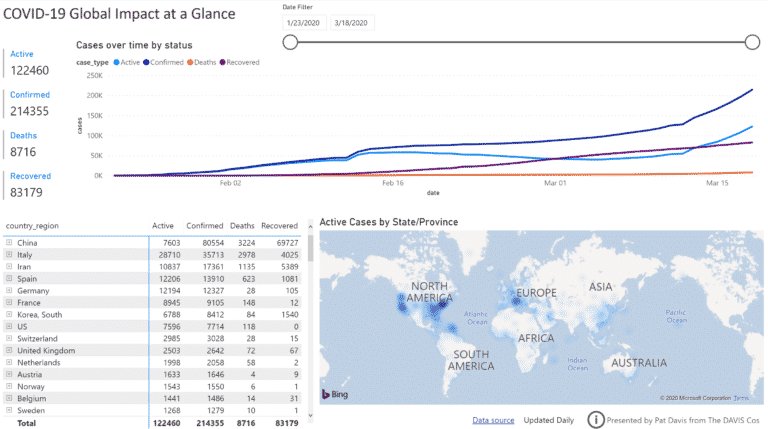 When it comes to curating information in a time like this, its important to separate the wheat from the chaff. Being a bit of a data nerd I wanted to find an unbiased data source and create a realistic picture of whats happening and where folks are on their way to recovery. I created this dashboard to help me feel better about the source of the data.
The first thing I would recommend you look at is the case status. There are nearly 100,000 people who have recovered from this illness already. Many sources are reporting only the "Confirmed" case number, that number is the total number of folks who have contracted COVID-19 since this outbreak started. The Active vs Recovered vs Deaths statistics give you a much cleaner picture of where we are today. This is a tragedy, truly, but we'll navigate our way through it and hopefully we'll end up smarter, closer and more human on the other side.
I hope this helps give other folks as much clarity as it has me, I will do my best to keep updating it daily. Wishing you and your families health through this ordeal.