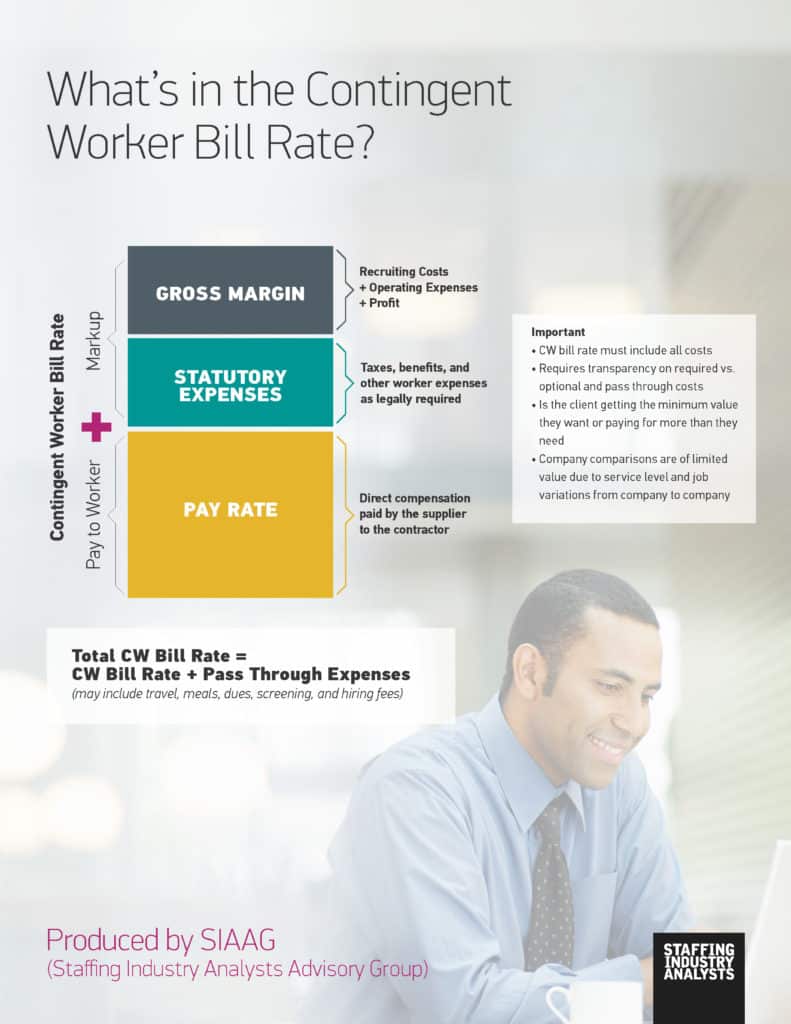 Many business owners don't understand exactly what they're paying for when they engage the services of a staffing firm. However, staffing firm rates don't have to be a mystery. By understanding the three different components of this contingent labor spend, you can better control your costs and make informed hiring decisions.
Here's a basic summary of contingent worker bill rates, statutory expenses and gross margin. This will help you to understand how staffing partners calculate the cost of contingent workers and what is included in that cost.
Still have questions about bill rates? Click here to email us your thoughts and questions.