Find Your Next Opportunity
The DAVIS Companies is a professional and technical & IT staffing and recruitment agency that helps top professionals connect with leading companies. Search our job board to view our current opportunities in manufacturing, engineering, professional, and technical & IT.
Take your career to the next level
Tell us about your interests, experience, and goals. We'll lead the way to the next step in your career. Partner with our professional, manufacturing, technical & IT, and engineering recruitment company, and we'll help you connect with opportunities that will get you closer to your career goals and ensure you have a great experience with us.
At The DAVIS Companies, we provide the talent and talent outsourcing solutions you need. We have served employers through our engineering, professional, technical & IT, and manufacturing staffing and recruitment company since 1985. We provide contract, contract-to-hire, direct hire, Managed Services Program (MSP), Recruitment Process Outsourcing (RPO), Human Resources Outsourcing (HRO), on-site and payrolling solutions.
Why People Choose
The DAVIS Companies…
In our business the temporary employment requirements are very diverse. For example we seek assistance in searching for field service engineers in every region across the US. In addition we search for qualified candidates for positions ranging from administrative support to CPA's to software engineers and manufacturing support. In every category DAVIS provides a high quality and responsive service.
Over the past ten years we have dealt with many staffing agencies, but DAVIS is the first that has been able to provide consistently qualified personnel on several levels. Whether it be office staff, warehouse workers or CDL licensed drivers, The DAVIS Companies have always come through for us, even under what could mildly be defined as "impossible" circumstances.
Since partnering with DAVIS over 2 years ago, they have demonstrated their commitment to our meeting our quality philosophies and routinely exceed our expectations as well as raised the bar for other staffing competition in our area. We have come to rely on DAVIS to support our fast growing manufacturing business. Their team possesses the knowledge and experience that is un-paralleled in our area. Therefore, it was a natural decision for us to partner with DAVIS for the long-term.
I have worked with numerous staffing services during my 25-year career in Human Resources Management, but never have I worked with a more professional group. DAVIS Companies do not just place employees at a work-site and forget about them. They offer hands-on assistance in all areas and rapidly address the needs of my company, but of their employees as well. Whenever the need has arisen for me to address issues or questions, I have always received an immediate response.
The DAVIS on-site teams of Customer Relations Managers here at our company provides exceptional service, and the unique programs that DAVIS brings to the table have been outstanding. This past year alone, we have acquired two companies. DAVIS implemented its services quickly and seamlessly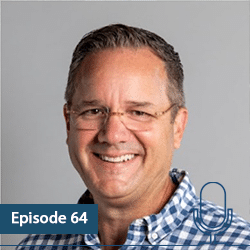 Mark interviews Robert Craven, the founder and CEO of ScalePassion. They discuss Rob's favorite drinks, his first job, favorite quotes, and favorite books. Rob shares his experience as a multiple-time...
Our host is joined by Casey Jacox, a true jack-of-all-trades. From being a collegiate athlete to becoming a speaker, podcaster, sales and executive coach, and author, Casey's career path is...
In this podcast episode, Hillary Crook, a physical education teacher and semi-pro women's tackle football player talks about her non-linear career path and her love for her current profession. Hillary...